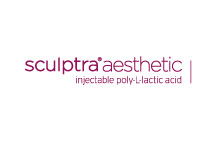 Collagen is essential for youthful skin. But, when you age, the production of collagen in your body decreases, which means you'll begin to see wrinkles in your skin – especially on your face. One way to combat wrinkles and fine lines cause by aging, is by administering Sculptra treatments. Let's look closer at how the treatment works:
When Denver Scupltra is injected into your deep dermis, the structure of your skin is reinforced by the injection – which helps replace lost collagen. As your collagen is reinforced by Sculptra, the wrinkles and fine lines on your face will be filled in and corrected.
Sculptra isn't an overnight, wrinkle-destroying miracle. It's not a a quick-fix. Instead, it is a subtle, life-like anti-aging regimen which will replace lost collagen over time. This poly-L-lactic acid reduces fine lines and wrinkles, and the results last for more than two years.
Facial aging and wrinkling is caused by the decreased production of collagen. Targeting the underlying source of the aging process by rebuilding collagen deep within your dermis, Sculptra Denver is highly effective at reducing the shallow to deep wrinkles caused by aging.
Sculptra Denver F.A.Q.
Frequently Asked Questions
What is Sculptra?
Sculptra is a gradual volumizing injectable (poly-L-lactic acide filler) administered over series of visits to produce natural-looking facial volume that lasts up to two years. On average three subtle treatments are administered over the course of a few months with beautiful results. Sculptra was approved by the FDA in 2004.
How does Sculptra Aesthetic Work?
Sculptra Aesthetic works to target the underlying causes of the signs of aging such as collagen loss. Sculptra Aesthetic is a facial injectable that works gradually in a series of treatments — an average of 3 injection sessions over a period of a few months — to produce a refined, more youthful-looking appearance. During the course of your treatments, collagen is replaced. Over time, you'll notice changes to your face that can last up to 2 years.
Are the Results from Sculptra Aesthetic Immediate?
Some visible improvements can be seen within the first few weeks of treatment, but the  regimen is designed to deliver its unique effects over the course of a few months. Typically, an average of 3 treatment sessions over a period of a few months – and because results happen gradually, you'll see subtle yet noticeable results in the appearance of facial wrinkles and folds.
What are the Target Areas of Denver Sculptra Injection?
Scuptra Denver injections can be administered anywhere there is a facial fat loss due to aging, such as the chin, cheekbones, jawline, and temples. Often, people who are thin, such as marathon runners or yoga instructors have sunken or sagging cheeks due to the lack of fat. These injections can help reduce the shallow wrinkles and folds, adding depth and distinction to the face.
What Will My Skin Look Like Immediately after the Injection?
There are multiple injection sites when you administer Sculptra Denver. Thus, it is not uncommon for patients to experience some bruising. It is injected into the deep dermis, however, so the bruising is often not visible. In fact, many people find they can go out to dinner with minimal makeup completely fine after treatments.
Should I Do Anything to Recover after the Injection?
It is extremely important to massage the injection area after a treatment. Standard post-procedure instructions advise clients to massage the area for 5 minutes 5 times a day for 5 days. This will help minimize lumps and will ensure the injectable distributes evenly throughout the skin.
Is Sculptra Denver Right for You?
It can be overwhelming when you research anti-aging options for your skin. There are so many different treatments and providers, and each one has its own benefits and possible side-effects. If you're looking into injections, contact one of our experienced medical aestheticians and Full Spectrum boutique. We have over 30 years of experience to offer insight and advice for your specific situation and lifestyle. Don't make such an important decision without consulting an expert. Sculptra Denver is a good option, because it offers long-term results and is a non-surgical procedure. Here are a few benefits of Sculptra Aesthetic:
It isn't a toxin or traditional filler. Instead, it is a collagen stimulator.
 No lasers or incisions are necessary for this non-surgical procedure.
 Sculptra Denver is absorbed naturally by your body over time.
 No allergy testing is necessary before treatment.
 Sculptra doesn't contain animal, human, or bacterial components.
If you're interested in Denver Sculptra Aesthetic injections, contact one of our highly trained medical aestheticians for more information.
Call us at (303) 425-0631
Save
Save
Save
Save
Save
Save