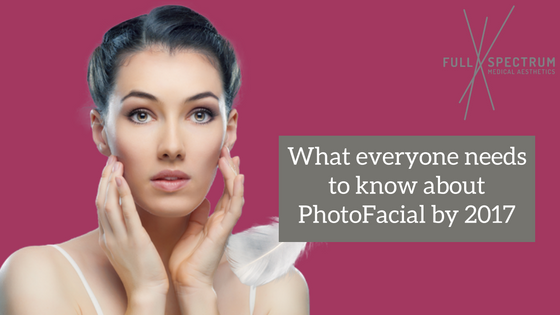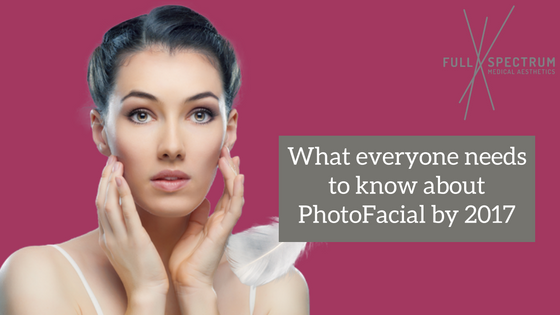 What is it and what does it do?
IPL PhotoFacial treatments utilize the latest advances in laser technology to help treat everything from sun damaged skin to rosacea, age spots, premature wrinkles, pigment problems, bags under the eyes, and large pores on the face, neck, and chest. PhotoFacial treatments use the patented Fluorescent Pulsed Light system, which penetrates deep below the skin's surface to help start the production of new collagen and other connective tissues. This process leaves the skin rejuvenated and smooth, starting from the very first treatment. This is a non-invasive non-irritating skin treatment.
Who is it for?
Anyone looking to treat sun damaged skin, rosacea, age spots, wrinkles, bags under eyes, or large pores. IPL PhotoFacial is meant for both males and females of any age.
What is the downtime?
There is absolutely no down time with this treatment. You can have it done and be ready to continue with your daily activities
Full Spectrum Medical Aesthetics is a full-service beauty boutique with over 30 years of experience! We specialize in anti-aging services, such as Botox, JUVÉDERM, Radiesse, Restylane, Sculptura, Artefill, Laser Treatments, Chemical Peels and more. To book an appointment call us at 303-425-0631 or visit our website at www.fullspectrumskincare.com.