DENVER BOTOX DISCOUNTS
– BRILLIANT DISTINCTIONS EXCLUSIVE – CALL 303.425.0631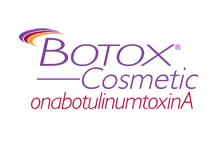 Have you had Botox before? There are many benefits to this non-surgical treatment. If you have crow's feet, frown lines, or other unwanted wrinkles, then Botox will give your skin a more youthful appearance by smoothing fine lines.
Affordable Botox Denver Treatments
Botox is affordable at Full Spectrum Medical Aesthetics. Give us a call to learn pricing and discover if it is right for you. Have you had Botox before? What are your cumulative Reward Member savings with Brilliant Distinctions towards Botox, Juvederm, Latisse and SkinMedica products? We find most clinics and MD's, etc. fail to take advantage of your benefits for various reasons. Small clinics may fail to verify the product (beware of counterfeits), while MD's often don't have the time or personnel to update your account.
Call to speak with our Brilliant Distinctions Dedicated Account Manager.
Take advantage of your rewards!
A simple non-surgical treatment with no downtime, Botox is a prescription medicine that is injected into the facial muscles that cause frown lines, crows' feet and other unwanted wrinkles to smooth, giving the area more youthful appearance. Denver Botox works beneath the surface of the skin, targeting the source of fine lines.
You may feel your frown lines between the brows make you look tired, unapproachable, or have other reasons for wanting to reduce wrinkles and fine lines. Talk to your doctor in the Denver area today to find out if Botox Denver is right for you. With real noticeable results, no surgery and no recovery time there are many reasons to get started with Botox.
While this differs for each person, usually within 24 to 48 hours (2 -4 days) you may notice a softening in the appearance of your frown lines after Botox Denver. The area may continue to improve for up to two weeks. Often, you'll notice results more quickly when it comes to smaller wrinkles, such as the crows feet or lines around the mouth faster than deeper wrinkles.
The results vary, depending on the person, but visible results have been shown to last up to four months with Denver Botox. Your own results may vary—be sure to talk to your healthcare provider or aesthetician about what you can expect and when to schedule your next appointment. Contact one of our helpful aestheticians for more in-depth answers.
Why Do We Get Crow's Feet and Frown Lines?
Learn the Anatomy of Wrinkle
There are many complexities in the aging process of the skin. Too much sun, stress, certain medications, smoking, dehydration, and lack of sleep are all factors. So are collagen depletion, genetic makeup, free radical damage, hormone loss, and cellular changes. Time is working against the skin – as you age, our skin becomes less elastic, drier, and more thin. And, facial experessions such as crying, smiling, laughing, or frowning all have an effect on our skin. Because older skin is less likely to bounce back, smile and frowning grooves become more permanent. Creases and folds in the skin are a natural part of life. But, with Denver Botox, you can combat the signs of aging, worry, and stress. Take the lines that have appeared between your brows. These are called glabellar lines. They are caused by time and muscle movement. When you are stressed, worried, or concerned, your muscles contract. The "knitted brow" lines start to stay longer than in the past. This is especially true for women, who have both more delicate skin (inability to bounce back), and more animated expressions (more facial expressions). Don't worry – there is a way to combat these signs of aging. Denver Botox treatments can soften and visibly smooth those lines between your brows, as well as the lines around your eyes. You'll see improvement within a few days. In clinical trials, nearly 90% of the people surveyed rated the appearance of glabellar fine lines as moderate to better 1 month after receiving Botox Denver.
Botox Denver treatment areas include:
 Forehead Creases
 Frown Lines
 Crow's Feet
 Medical Reasons: Headaches, muscle spasms, backaches, eye muscle issues, excessive sweating (hyperhidrosis).
Are you interested in Denver Botox treatments? At our boutique, we work hard to make sure our clients are educated about the benefits and issues with Denver Botox injections. Our aestheticians have over 30 years of combined experience, so you are in good hands. Contact us today to get started and to learn more about Denver Botox!
Call us at (303) 425-0631
Save